Music
Franklin Brothers Band
My 10-Piece Steely Dan Tribute Band
My brother, Jay, and I started The Franklin Brothers Band in June, 2013. We weren't always a Steely Dan tribute band, but we noticed if we billed ourselves that way more people came to see us. We built up a whole set of SD tunes and haven't looked back.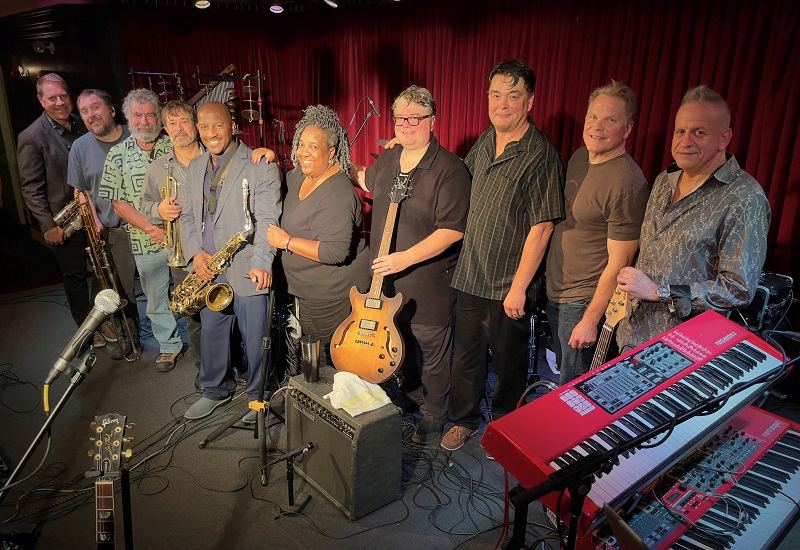 Our website features many videos that we recorded live (see my Producer creds), as well as our original music from two Franklin Brothers albums and my solo album. It also shows the band schedule, and a mailing list sign-up form.
The band in it's current form really started in June 2015 after a childhood friend who had developed terminal cancer paid us handsomely to hire the best musicians we could find to play his wedding that July. He paid us enough to get some of the best local players interested in learning a lot of new tunes. We bought some charts. We wrote some. We taught them a few originals.
Long story short: our friend sadly didn't make it to his wedding. But we played at his life celebration on that same day, and we kept learning new tunes and gigging. So yeah, we owe the genesis of this band to John Boyle , may he rest in peace.
At a certain point we had a few good Dan tunes in the catalog, but we wanted to play more. It was intoxicating to play with these amazing horn players. Turns out they've wanted to play this music too, but never found the right band.
Sometime in 2017, I think, I was talking to Jason Wallace, who owns and operates a great local club called Strange Brew Pub. He told me that tribute bands bring in big crowds, and maybe we could do a Steely Dan Tribute night. It was a tall order. We needed to learn about 7 more Dan tunes to get a complete set. Challenge accepted. We packed the place and never looked back.
We are available for private events.
Solo Acoustic Show
More than you think
I've been playing solo acoustic gigs (and duos with my brother, Jay) since I was 15.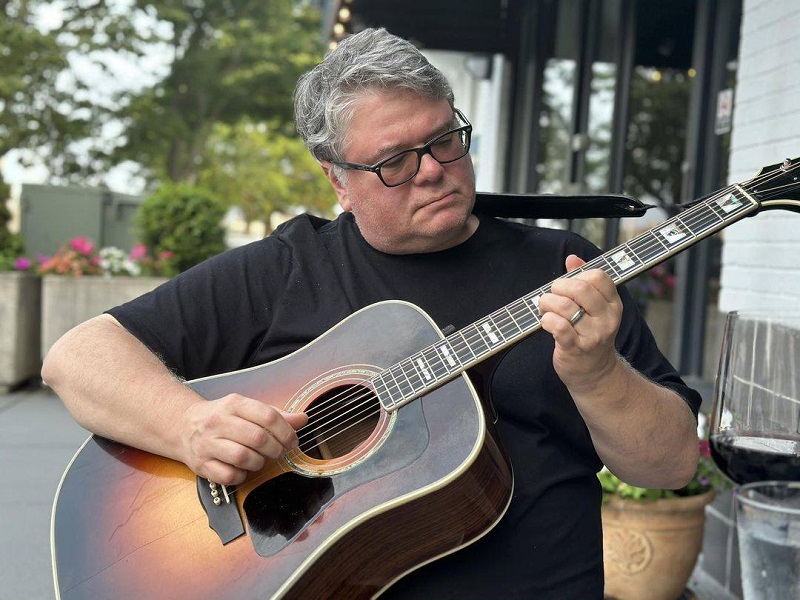 My current setup may be a little baffling. You'll hear me playing guitar and bass at the same time, and harmonizing with myself at times. I have a special pickup on my 1993 Taylor K20 that routes the two lowest strings to a bass amp after going through a patch on the Roland VG-99 that lowers the pitch by an octave, effectively turning it into a bass guitar.
I also have a harmonizer pedal that provides two real-time harmonies, one below the note I'm singing, and one above. I plug my guitar into it so it can determine the chord I'm playing and decide in pretty-near-real-time what notes to harmonize with.
Some time in the fall of 2023 I will add a new gadget that not only does the harmonizing, but allows you to play pre-recorded tracks. It will also trigger the harmonies at the right time, so I don't have to step on a switch while playing. I will play every instrument on the backing tracks. I will NOT purchase karaoke tracks or use cheesy sounding drum machines.
Been a While
My 2013 Solo Album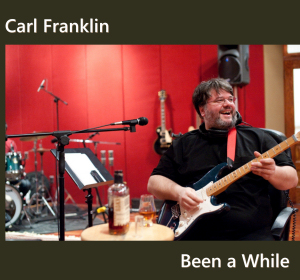 Been a While is my first solo album featuring tasty grooves and guest guitarist, John Scofield. Been a While to read the backstory, listen to the tracks, and watch videos.
The mantra for this project was "it's all about the groove." Forget about the notes. Notes will come if the groove is right. I remember Andy asking me "what do you want me to play here?" The answer was "just be awesome." The idea being that I wanted the musicians to do what they did best, trying to stay out of the way as much as I could.